To find a location for the transformation, an exploration of Kiel´s streets was undertaken. The "Norddeutsche Straße" street in the Gaarden Ost district of Kiel presented itself as suitable place to demonstrate a redesign.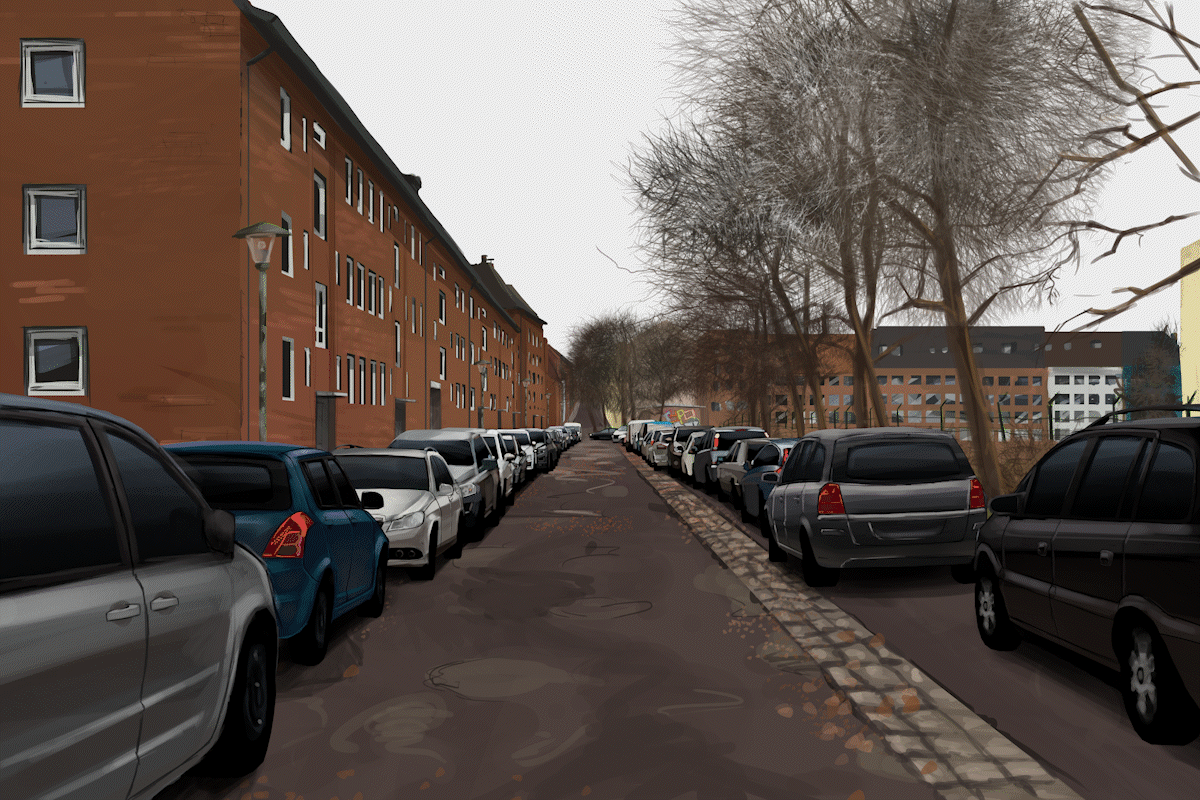 The first step of the process was to "evacuate" the street from parking cars and visualize it as a pedestrian zone.
A tree as a unique symbol for the street and "sign" for where the transformation starts and ends is the core design feature of the transformation.
The final visualization was done with Blender and Photoshop. Since the redesign had a heavy focus on vegetation, I had to find a way to build custom plants, grass and trees in Blender, in order to visualize specific vegetation.